Dubai Police, already home to Lamborghini patrol cars, self-driving robots and android officers, has decided to take to the skies in what can only be described as a flying motorbike.

The vehicle, called the Scorpion and designed by Russian tech company Hoversurf, relies on four propellers to stay airborne, with the rider crouched precariously close to the exposed blades. Capable of 40 mph and a travel time of 25 minutes, the single-seat craft, which can carry 600 lbs, can also operate autonomously.
After appearing at tech shows earlier this year, Dubai Police has decided to add one to its list of cutting-edge gadgets, all part of the force's "smart city" plans.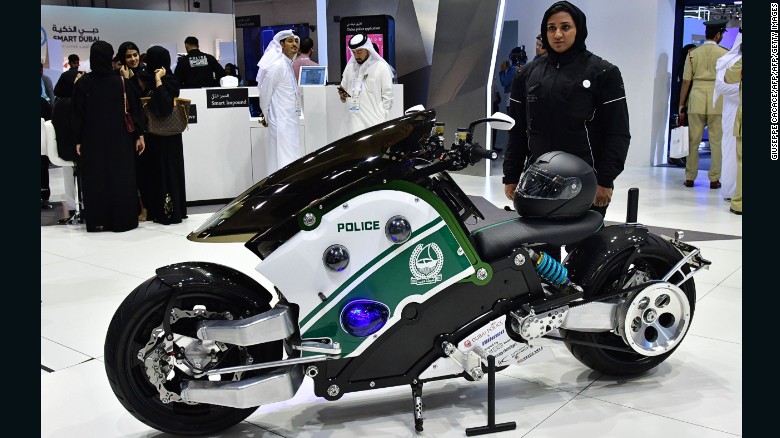 Comments
comments