The second suspect in the brutal murder of overseas Filipino worker Joanna Demafelis is now in the custody of authorities in Syria, the Department of Foreign Affairs said.
"We have just been informed by the Philippine Embassy in Kuwait that Mona Hassoun, wife of Nader Essam Assaf, who are the principal suspects in the murder of our kababayan Joanna Demafelis, is now in custody of authorities in Damascus," Foreign Affairs Secretary Alan Peter S. Cayetano said.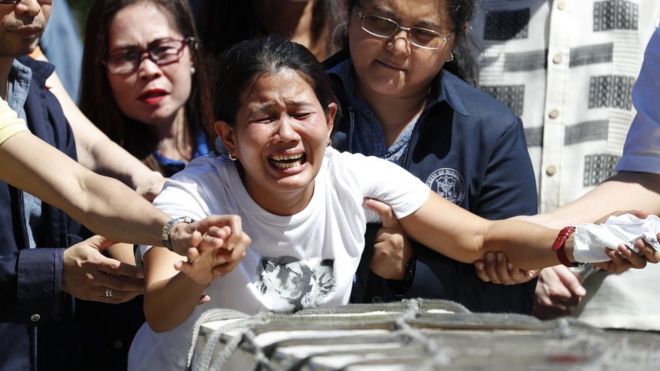 Secretary Cayetano, at the same time, assured that with the two suspects now in custody, the DFA and the Department of Labor and Employment will follow President Duterte's instructions to vigorously pursue justice for Demafelis.
Secretary Cayetano announced the arrest of Hassoun a day after he announced that Lebanese authorities already have custody of her husband.
Citing an initial report from Ambassador Renato Villa, Secretary Cayetano said Hassoun was arrested with her husband in Syria where the two fled after leaving Kuwait last year.
Secretary Cayetano said the husband, who is a Lebanese national, was immediately turned over to Lebanese authorities.
The two were taken into custody after Kuwaiti authorities requested the assistance of Interpol in locating and arresting them.
Meanwhile the husband was arrested in Lebanon
Source: BBC, DDS Drei Natabio
Comments
comments