President Rodrigo Roa Duterte has lauded the Technical Education and Skills Development Authority (TESDA) for its free skills training program to the public.
Duterte also praised TESDA Director General, Secretary Guiling "Gene" Mamondiong for his leadership skills and steering the agency forward in technical and vocational education.
"TESDA is really (about) hanapbuhay, and (Secretary) Gene Mamondiong has perfected the formula for that. It is an encompassing one this time, more encompassing that what was done in the previous years," said Duterte during the 23rd anniversary of TESDA recently.
Duterte commended the projects initiated by Mamondiong as he revealed that the TESDA chief has really been programmed to be head the agency from the start because of his passion to help improve the lives of the poor.
"Our duty as government leaders is to give them (the people) a more comfortable and prosperous life.  Ako, when I was campaigning for the presidency, I have always said that ang gusto ko lang sa Filipino ay hindi naman yung mayaman, I just want (for) them a comfortable life," Duterte added.
"Filling its mandate as the lead agency to promote and advance the technical and vocational education of the Filipino workforce, TESDA has been responsible for producing the necessary manpower with the right competencies.  The success of your programs and services is best reflected in the lives of the thousands of Filipinos that you have helped transform.  May you continue to empower our people….  Congratulations, at mabuhay ang TESDA," said Duterte.
Prior to the speech of Duterte, Mamondiong enumerated the various program of the agency since he took over TESDA last year. Among his programs were nationwide skills mapping, renovation of training institutions, installation of tendering system, building of National Inspectorate Group (NIG) and other projects that benefit the scholars.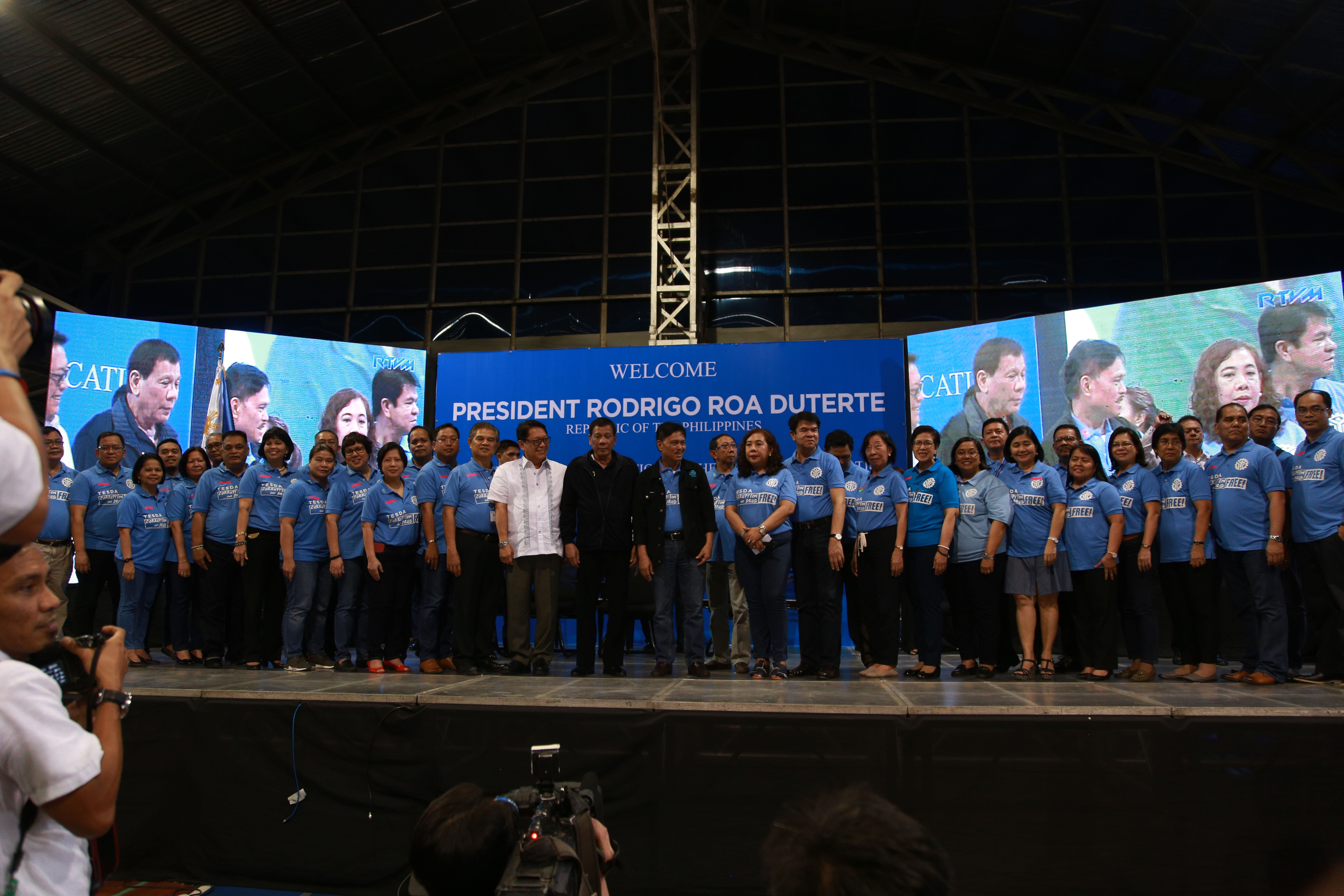 "Mr. President, we are thanking you wholeheartedly for the Universal Access to Tertiary education which you have approved just recently.  This will produce more world-class Filipino technologists, technicians and skilled workers needed to create more jobs and means of livelihood for our people," Mamondiong said.
Mamondiong also informed Duterte that TESDA is free of drugs and corruption.
Read also: List of TESDA Short Courses 2017
Source: TESDA
Comments
comments